Champion Wynele Gangsters Moll of Aprika JW ShCM (Eve)
****THE UK'S TOP BOSTON TERRIER BROOD BITCH 2012****
In 2006 we were lucky enough to obtain our first Boston Terrier, Champion Wynele Gangsters Moll of Aprika JW ShCM.
Since her first show 'Eve' won consistently and gained her Junior Warrant at the age of 16 months, her Champion title just before her second birthday and her Show Certificate of Merit shortly after, becoming the first Boston Terrier bitch to carry all three titles.
Her wins include:
At Championship Level
Best of Breed
4 Challenge Certificates
2 Best Puppy in breed
1 Best Puppy in Show
1 Utility Puppy Group 4th place
Numerous class wins
At Open Level
1 Reserve Best in Show
2 Utility Group 1st place
2 Best Puppy in Show
1 Reserve Best Puppy in Show
1 Puppy Utility Group 1st place
7 Best Puppy in Breed
13 Best of Breed
2 Reserve Best of Breed
Numerous class wins and group placings
****THE UK'S TOP BOSTON TERRIER BROOD BITCH 2012****
AHT tested genetically clear of Juvenile Hereditary Cataract
Patella tested clear (Putnam (1968) Scheme)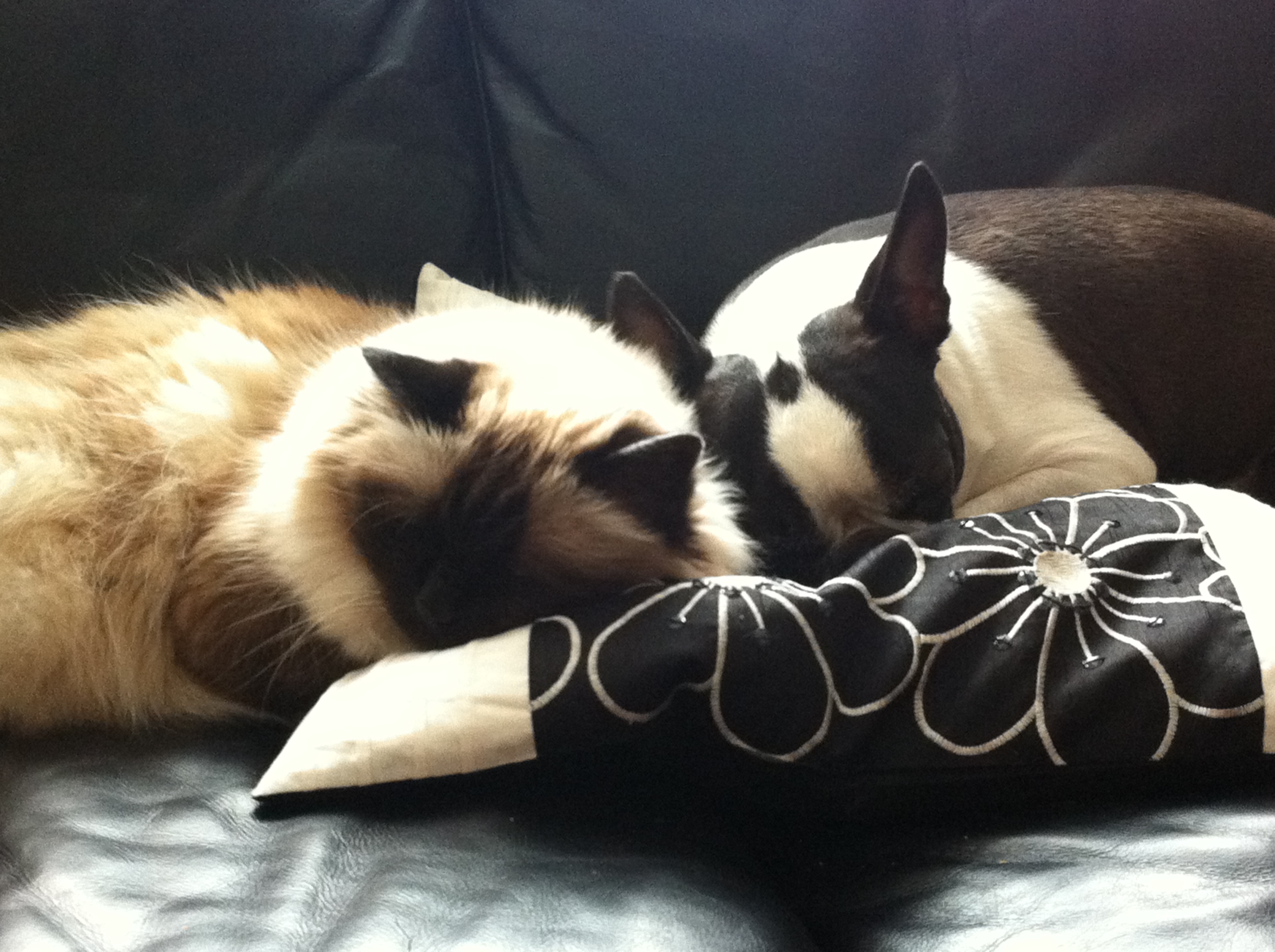 Eve now prefers the sofa to the showring.......................................